If you've recently developed a new premise, you should consider hiring a Fire Safety Manager (FSM). Fire Safety Managers are professionals who help you maintain a high level of standards when it comes to fire safety facilities within a building.
They will ensure that everything is in place, working effectively, whilst educating tenants on the importance of fire safety. As you read on, you will discover that appointing a Fire Safety Manager is definitely beneficial for you and your building occupants.
To keep their skills up to date, the Fire Safety Manager course under the Continual Professional Development (CPD) scheme ensures that only qualified professionals are performing the inspection for your building.
Why Appoint A Fire Safety Manager?
Let's discuss the reasons why you should appoint a Fire Safety Manager. Firstly, building owners are required by the law to hire a Fire Safety Manager within 90 days after receiving a certificate of completion, or an occupation permit. 
If things don't work out with your existing Fire Safety Manager, you are allowed to terminate your contract with them; however, a new replacement must be hired within 14 days. Failure to comply with these requirements will result in a hefty fine or even jail time. 
To find out more about how to hire or replace an FSM, check out the SCDF's e-portal.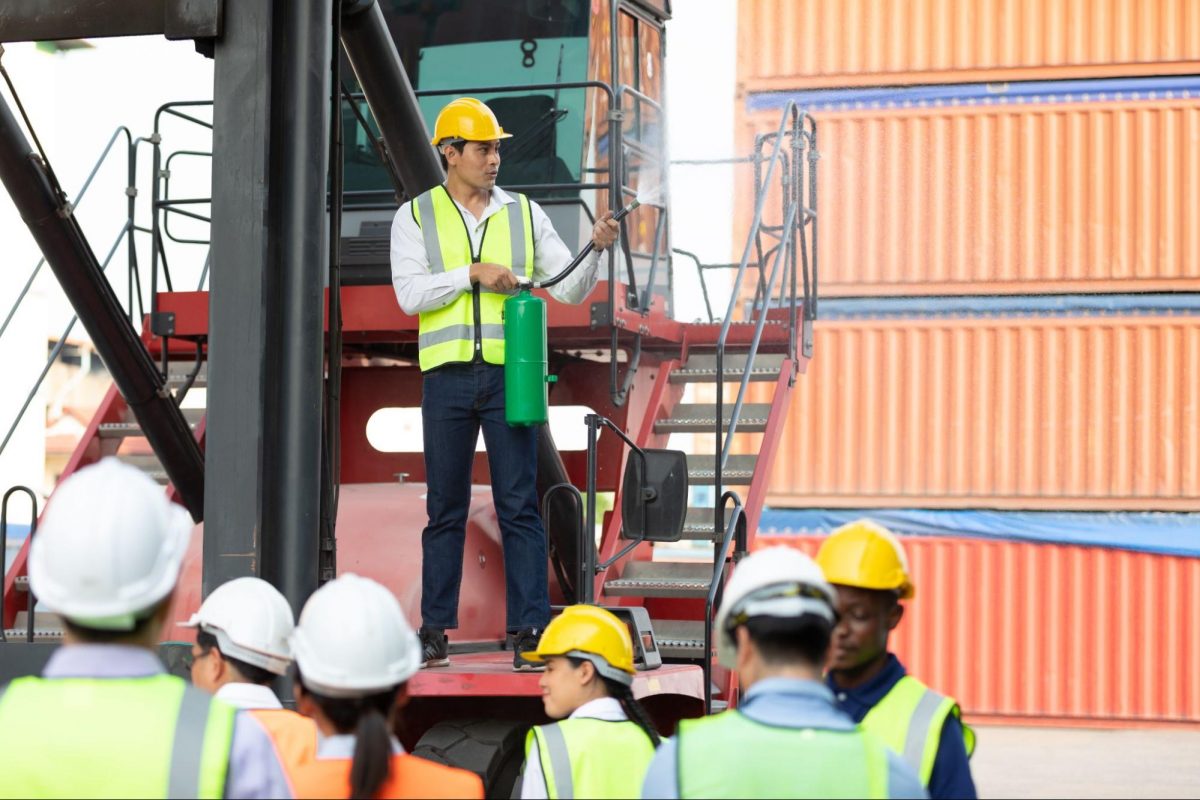 Benefits of Hiring a Fire Safety Manager (FSM)
The role of a Fire Safety Manager is quite extensive. With their high level of expertise, comes a wide variety of benefits from hiring one. FSMs are required to make sure all fire safety requirements within the building are met. With an eye for detail, every component within the Emergency Response Plan should be executed effectively.
Fire Safety Managers will also conduct daily checks on the various aspects of the building, to ensure that flammable objects are not left lying around. This is crucial, as you do not want to miss out on something that could potentially incur a loss and cause fatalities.
Another important aspect of a Fire Safety Manager's job is the preparation of a guidebook for the building's occupants. This is highly beneficial, for both building owners and occupants, as it allows stakeholders to educate themselves on the different ways to avoid a fire safety emergency. With this new awareness, occupants are likely to be more vigilant and careful, when they are inside the kitchen, for example.
If you'd like to read more about the list of services a Fire Safety Manager can offer, head to the SCDF's Fire Safety Manager page.
When Do You Need a Senior FSM?
Certain building developments may require the assistance of a senior FSM. You fall under this category if: you own a building that houses over 5,000 occupants, the building has over 31 floors, and if its basement has a floor area of 10,000 square metres or more.
Senior FSMs are highly professional; with their high level of standards and expertise, you can rest easy knowing that your fire safety requirements are being taken care of. 

Seamless & Professional Consultancy
At BlueTec, our team of professional engineers are ready to assist you to gain FSC approval swiftly. We will ensure that everything falls into place perfectly, giving you a smooth journey from start to finish. Our team is well-equipped to make sure all the paperwork, plans, and renovations are on par with what's expected from the relevant authorities.