Under Section 20 of the Singapore Fire Safety Act, it states that building owners who own any public buildings such as offices, hospitals, shopping complexes, industrial buildings, and private residential buildings that fall within certain criteria are required to apply for and obtain a Fire Certificate.
Why Do You Need One?
The Fire Certificate is an annual certificate issued to the relevant building as required under the Regulations. It is done to ensure that the fire safety precautions and fire protection systems of the building are properly maintained and functional. To maintain the building's record of being fire-safe, any defects, unintentional violations, or mishaps should be rectified immediately.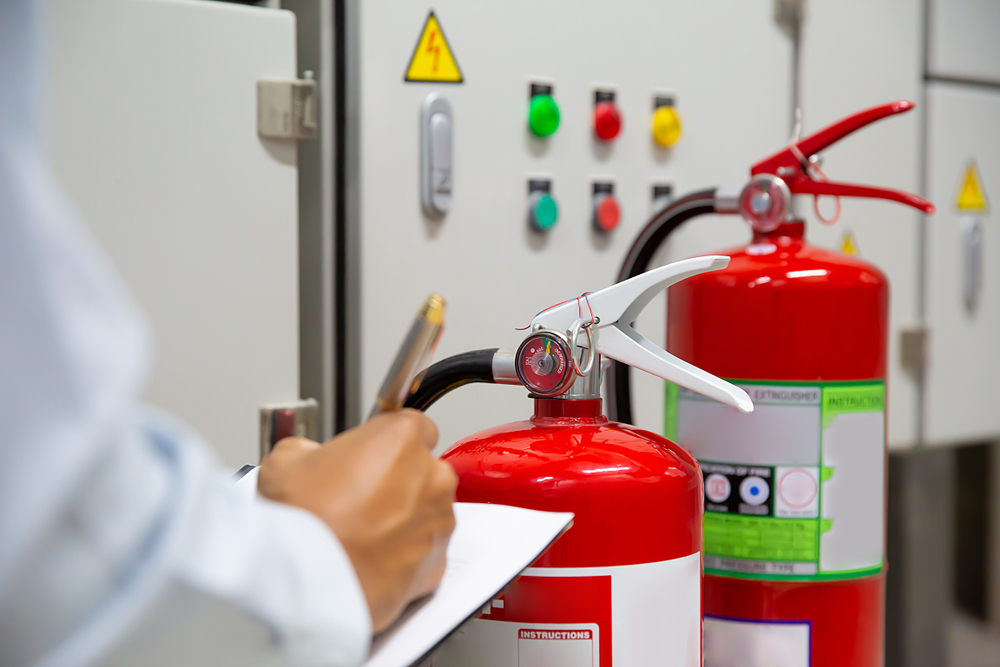 Additionally, tests should be conducted on the fire prevention systems and precautions. When a fire breaks out, the fire protection systems and procedures should work as intended to avoid serious injuries and loss of both life and property.
Process Overview
BlueTec is highly qualified for the job, having multiple expert M&E consultants in Singapore. Contact us or submit a request, and we'll get back to you with a free quotation.
We then help set up appointments with relevant parties such as building owners, Fire Safety Managers, a licensed electrical worker, and any other relevant service representative under the scope of work required.

A qualified Professional Engineer will then perform a routine inspection before confirming the documents that need to submitted – there are three main stages to the inspection:
System testing under fire alarm activation
System testing under emergency or secondary power supply
System testing with individual services
Any defects or non-compliant issues must be fixed before submitting the final request for a Fire Safety Certificate. If your project is unable to be passed by the relevant authorities, you may request for a re-inspection on non-compliance rectification. Once that's done, we wrap things up with a final payment, and you gain your certificate!
Apply With BlueTecMNE Consultancy!
Our team of engineering consultants in Singapore are well equipped and authorised to carry out submissions and renewals of your building's Fire Safety Certificate in accordance to SCDF's (Singapore Civil Defence Force) guidelines. Regardless if your project is constructing a new building or renovating an old one, ensure that your project is fully compliant with local fire safety regulations.

Talk to us today if you require help from a construction consultant in Singapore, and our friendly experts will guide you through every step of the way. Visit us at Bluetec today to learn more about what we do, and to view our past projects.